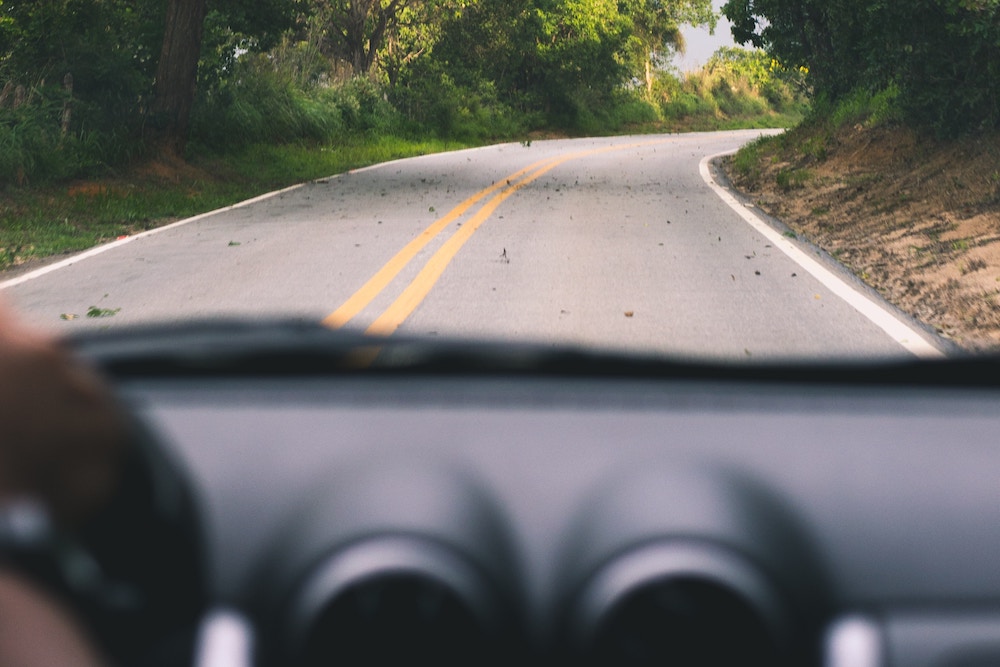 You have always pictured yourself as a safe driver. You maintain your vehicle, obey traffic laws and drive defensively.
Then, three months after you lease your new vehicle, your first accident (in a long, long time) happens. You approached the stop sign, looked left, then looked right and all was clear. You proceed to make your turn and then it happens…another vehicle seemingly comes out of nowhere and hits your car. The sound of metal coming together, and glass breaking will be in your mind for a long time.
Additional thoughts race through your mind…. What if the people in the other car suffer major injuries? What about the damage to their car? What about my bumps and bruises? I may need to get a new car…what if the car is worth less than the payoff of the old lease? How will I get to work while all this gets sorted out?
You remember your agent saying, "Auto insurance is not all the same…here is how we are different." You begin to relax a bit, knowing that this will all work out.
Fortunately, most of you will not experience this. But if you do, wouldn't it be nice to know your agent has carefully reviewed your needs?
Click here to send us info so that we may contact you, email us at team@delinsadv.com,  call 614-870-1000 or Click here for an online rate in about 10 minutes.
Here are some brief explanations about auto insurance coverage. (Consult the actual policy for full details regarding coverages and limitations.)
Auto insurance policies are typically a family's primary protection.
A basic auto insurance policy offers bodily liability and property damage. Did you know that when you sign for your vehicle registration tags each year you are also acknowledging your responsibility to maintain at least state minimum coverage?
Bodily Injury Liability may help pay for costs related to another person's injuries if you cause an accident.
Property Damage Liability may help pay for damage you cause to another person's property while driving.
If you have a loan on your vehicle, it is your responsibility to carry Comprehensive and Collison to protect the lenders property until paid off.  You have the option to keep the additional coverage after loan payoff but are not required to do so.
What's covered under Comprehensive Coverage
Impact with an animal (including a bird)
Explosion or Earthquake
Fire
Malicious Mischief or Vandalism
Missiles or Falling Objects
Riot or Civil Commotion
Theft or Larceny
Windstorm, Hail, Water, or Flood
Breakage of glass not caused by collision
What's covered under Collision Coverage?
You collide (run in to another object) and need to repair your car. It also repairs your car if it is hit/skip or hit by and uninsured driver.
Here are some additional coverage options:
Uninsured/Underinsured motorists' bodily injury – (for you and others in your vehicle)
Medical Payments – medical bills for you and others in the insured vehicle
Rental Reimbursement – to get you another car to get around
Gap Coverage – pays the difference between what your car is worth and the loan/lease payoff. This is commonly known as being "upside down" in a loan.
New Car Replacement Coverage – if your new car is a total loss due to a collision.
Towing and Labor Cost Coverage – towing of a covered disabled vehicle to the nearest qualified repair facility or to any facility within 15 miles; and
Labor (up to one hour) on a covered disabled vehicle at the place of disablement, including: battery jump start, flat tire change, emergency fuel and locksmith service.
Sound System Coverage – additional coverage is needed if your equipment is over $1,000!
Custom Pars and Equipment Coverage – provides physical damage coverage to equipment, devices, and accessories other than those that were originally manufacturer installed and are permanently attached to vehicle.
Did you know, Roadside assistance claims are counted toward losses on your auto insurance and can impact premiums?  Roadside is good for emergencies, however, if you find that you will need roadside on a regular basis such as in older cars than you may want to consider purchasing another product like AAA for more routine or regular assistance needed.
We are here to help and answer your questions… Click here to send us info so that we may contact you, email us at team@delinsadv.com,  call 614-870-1000 or Click here for an online rate in about 10 minutes.