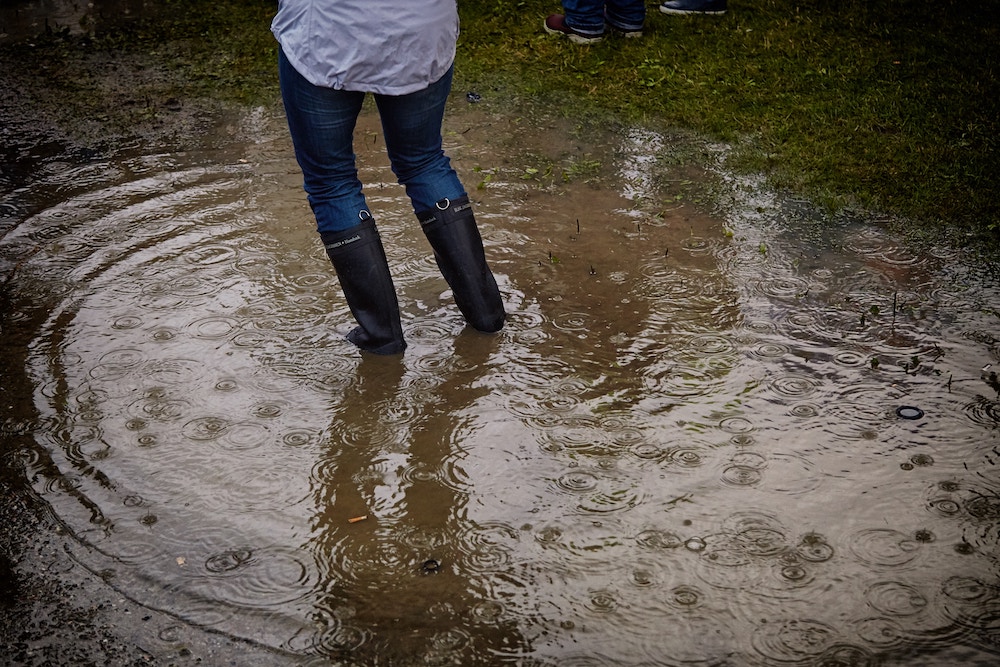 Here is a bold prediction: A flood can happen to anyone at any time! Most homeowners only buy flood insurance when required to do so by their lenders. It is too late when you are ankle deep in water. Use our expertise to help you understand your risk of suffering a flood loss, how serious it can be and what choices you can make.
Click here to send us info so that we may contact you, email us at team@delinsadv.com,  or call 614-870-1000.
What is Flood Insurance?
Flood Insurance– is a policy regulated by National Flood Insurance Program (NFIP) which provides coverage to dwellings with option for contents in an event of a flood, different than water back up.  A flood in simple terms, is an excess of water on land that is normally dry of 2 acres or 2 properties (one in which is yours) or more.
Here's the official definition used by the National Flood Insurance Program.  A flood is
A general and temporary condition of partial or complete inundation of two or more acres of normally dry land area or of two or more properties (at least one of which is your property) from overflow of inland or tidal waters; b. unusual and rapid accumulation or runoff of surface waters from any source; or c. mudflow*.
collapse or subsidence of land along the shore of a lake or similar body of water as a result of erosion or undermining caused by waves or currents of water exceeding anticipated cyclical levels that result in a flood as defined in A.1.a. above.
In an event of a flood you have only 3 options.
Pay our out pocket
Disaster assistance or
National Flood Insurance Program.
Which coverage are you comfortable with? Can you afford the repair cost out of pocket or are you willing to walk away from your loss, losing thousands? Do you want to rely solely on government assistance program?
You ask, I'm not in a flood zone why do I need flood insurance?  Floods can happen ANYWHERE at ANYTIME! More than 20% of flood claims come from properties outside the high-risk flood zone.  In certain areas, the chance of a flood loss is 25% greater than a loss due to a fire during a 30-year mortgage.   (*Information provided by Travelers Insurance Company)
Imagine this situation:  It's been raining for 3 days and the rivers and drains are so full there's nowhere for the rainwater to go. The water is rising and now your yard is under 6 inches of water.  That doesn't sound like much when just thinking of your yard.  Now think of the water in yard rising to the house foundation is the water going to seek in basement, if not basement then ground slap; the water starts to rise 1 inch high or worse, 1 foot high. Finally, the rain stops, and the water resends back into the earth and streams. Your left with the mess.  You have wet drywall, soaked carpet, damped basement; we all know what damages these results can lead to. Of course, you will want to do everything you can to dry and clean area to prevent further damage; the aftermath has caused thousands of dollars in damage to walls, floors, appliances and much more.
Flood Coverage is separate from a typical homeowner's insurance policy.  Your homeowner's policy DOES NOT cover flood loss to your home and contents; no matter the source of water.  Flood policies are organized through FEMA; however, policies can be purchased directly through the NFIP or through private insurance companies.
There are different coverage options available;
Dwelling (property) coverage ranges from $20,000 – $250,000 and
personal property (contents) up to $100,000.
For those who live outside the flood zone flood insurance can be affordable averaging from $250-$800 a year.  Each flood insurance policy can only insure one building or dwelling, if multiple buildings exist, separate policies will need purchased for each building. 
The difference between "Flood Insurance" vs. "Disaster Assistance"
Flood Insurance:
A Policyholder is in control. – Flood insurance claims are paid even if a disaster is not declared by the President.
There are no payback requirements.
Flood insurance policies are continuous and are not non-renewed or canceled for reported losses.
More than 20% of NFIP claims come from outside of mapped Special Flood Hazard Areas.
Disaster Assistance:
Most forms of federal disaster assistance require a presidential declaration.
The most common form of federal disaster assistance is a loan, which must be paid back with interest.
The duration of a Small Business Administration disaster home loan could extend to 30 years. 
Flood can happen to anyone at any time. To ensure that your property and belongings are protected, Click here to send us info so that we may contact you, email us at team@delinsadv.com, or call 614-870-1000. Even if you already have a flood policy, you may want to discuss coverages with your agent to ensure that your policy is up to date.