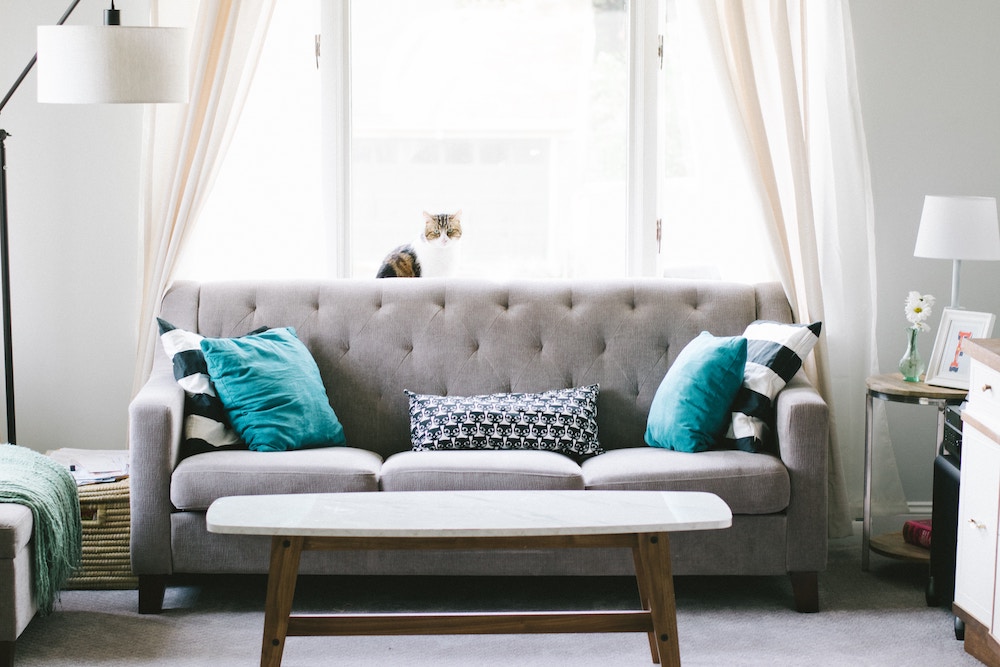 You return to your apartment after a long day at work. You say to yourself "I am certain I locked the door on my way out." Upon closer inspection, someone has kicked in your front door. Thoughts rush through your mind…what about my new flat screen TV? What about my computer and jewelry? Does the landlord have insurance to protect me?
If you have any doubts about coverage, it's best to find out before a loss occurs!
We're are here to work with you before something like this happens. Click here to send us info so that we may contact you, email us at team@delinsadv.com,  call 614-870-1000 or Click here for an online rate in about 10 minutes.
While a Homeowners policy or a landlord's policy protects the dwelling and the items belonging to the landlord, the renter is responsible to insure their own contents in order to recover in an event of a loss.  Get a peace of mind when it comes to you and your stuff!  Knowing what is and isn't covered is key.
Coverages:
A basic renters policy consists of 4 components (C-F); which are:
C – Contents – contents coverage limits from $15,000 to $500,000.
A standard policy covers your contents for Actual Cash Value (ACV) a depreciated amount.  We suggest everyone add Replacement Cost which will pay for the replacement of nearly all damaged items with brand new pieces.
D – Loss of Use – Additional living expenses occurred if you're unable to live in your apartment due to a
covered loss.
E – Personal Liability – Protects you if someone brings a claim or lawsuit against you for injury or loss of
personal property.
F – Medical Payments- provides payments to others in an event of minor injury without determining
fault; coverage options $1,000, $2,500, or $5,000. 
Deductible choices:  $500 or $1,000.
Common additional coverage options:
Optional coverages offer additional protection to help give you a peace of mind.
Home Computer coverage endorsement – Additional coverage, up to $10,000
Increased limits on Jewelry, Watches & Furs – Unscheduled coverage up to $5,000.
Scheduled Personal Property (Jewelry) – Separate insurance on each item. Appraisal required for individual items worth $5,000 or more. (May subject to underwriter for approval)
Water Backup/Sump Pump – provides coverage for loss resulting from water which backs up through sewers or drains or which overflows from the sump.
Personal Injury – coverage to others for offenses such as false arrest, detention, or imprisonment, libel, slander, defamation of character, invasion of privacy, and wrongful eviction or wrongful entry.
Discounts Available:
Package Policy (Bundling renters / Condo with Auto policy).
Paid in Full
Advance quote
Burglar Alarm
Secured Community/Building (24-hr. manned security or passkey gates)
E-Policy
What you are covered for typically includes:
› Fire or lightning               › Windstorm or hail          › Explosion           › Riot or civil commotion                             › Aircraft › Vehicles               › Smoke                  › Theft    › Volcanic eruption              › Falling objects               › Weight of ice, snow or sleet           › Freezing               › Vandalism or malicious mischief               › Collapse           › Accidental discharge of water or steam    › Sudden and accidental tearing apart of a heating system or appliance      › Sudden accidental damage from artificially generated electrical current
Don't delay any longer.  Click here to send us info so that we may contact you, email us at team@delinsadv.com,  call 614-870-1000 or Click here for an online rate in about 10 minutes.